1. I'm Not Saying, I'm Just Saying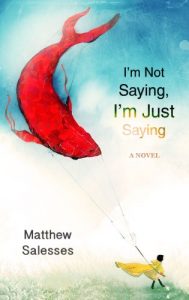 By Matthew Salesses.
I'm Not Saying, I'm Just Saying, a novel in flash fiction, is a raw, honest look at parenting, commitment, morality, and the spaces that grow between and within us when we don't know what to say. In these 115 titled chapters, a man who learns he has a 5-year-old son is caught between the life he knows and a life he may not yet be ready for. This is a book that tears down the boundaries in relationships, sentences, origin and identity, no matter how quickly its narrator tries to build them up.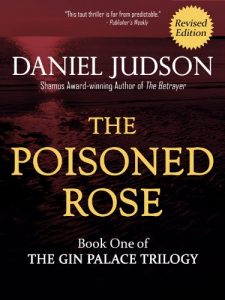 By Daniel Judson.
To a corrupt chief of police intent on maintaining his power at all costs, part-time PI Declan "Mac" MacManus is a problem that must finally be addressed. Cursed with an unwavering sense of right and wrong, and a fierce loyalty to his few friends, Mac has become known as someone the working class of Southampton can turn to in times of desperate need. On a rain-swept night in October, Mac witnesses a brutal homicide, but he has learned that nothing on the East End is ever what it seems. Determined to hunt down an elusive hired killer before he can strike again, Mac is reunited with what is left of a prominent family he once knew well. But something more—something darker than Mac could have possibly foreseen—is at play here, and as a long-hidden secret threatens to emerge, Mac once again becomes the only hope for justice in a town that all too clearly belongs to the rich and powerful.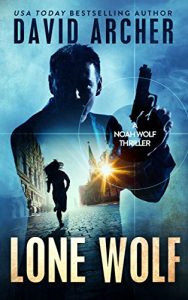 By David Archer.
Noah Wolf is one of the world's most deadly assassins, completely devoid of emotion and conscience. These factors, which others would consider to be handicaps, allow him to evaluate situation instantly, and from a purely logical standpoint. His decisions and actions are never tainted by emotion or feelings, which frees him from any risk of fear or guilt. When Team Camelot is handed an unusual mission to rescue the abducted daughter of a foreign president, Noah and the rest go into it with confidence, and are quickly successful. Back home, they are ready to celebrate, but something doesn't feel right. The mission was too easy, and there are indicators that someone may have discovered who they are and tracked them back to Neverland. Noah's house is entered while the team is away, and he is unable to shake the feeling that the mission was nothing but a ruse to expose E & E. It doesn't take long for him to decide that they must return to the field, their new mission to track down a Russian counterpart of their own Allison Peterson. Nicolaich Andropov has marked Noah for termination, so Noah decides to use himself as bait to draw the man into a trap. Unfortunately, Andropov is known as a ghost, a man whose appearance is unknown, able to move in absolute secrecy and remain several steps ahead of any who pursue him. When Noah fails to recognize this fact, Sarah becomes a hostage and pawn in a battle to the death. There's only one tiny chance to save her, but it will mean Noah must go unarmed and alone to meet his nemesis. The game is on, with his own life and Sarah's as the prize.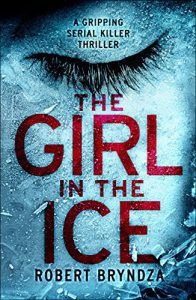 By Robert Bryndza.
When a young boy discovers the body of a woman beneath a thick sheet of ice in a South London park, Detective Erika Foster is called in to lead the murder investigation. The victim, a beautiful young socialite, appeared to have the perfect life. Yet when Erika begins to dig deeper, she starts to connect the dots between the murder and the killings of three prostitutes, all found strangled, hands bound and dumped in water around London.
"Really looking forward to future works by this author. Was very impressed how the story just grabs you and keeps you seated until the end. Could not put it down until reaching the end. Exciting from beginning to end. Characters developed well and real. Loved it."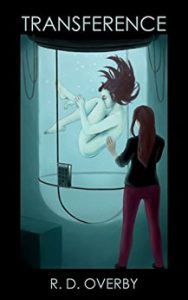 By R. D. Overby.
Beth is dying. Her father has been funding the science meant to give her a second chance at life, but they have encountered nothing but failure. Her time is quickly running out. Luckily, Dr. Eric Johnson has figured out what the problem is. They have only tried to save people who have already died; people who have donated their bodies to science. But it's the not knowing that's killing them—he's sure of it. Beth is the answer. She knows about the procedure and is willing to undergo it while still alive. A new, cloned body, to replace her failing one. But there are risks that Eric decides to keep to himself. Risks worse than death. And Beth won't know until it's too late.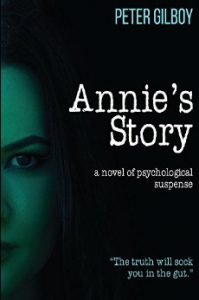 By Peter Gilboy.
Annie Taylor already knew about violence and betrayal. Now she knows the darkest lie of all. And it's the truth. It's the whole truth. But what will she do with it? What can she do with it? The truth Annie discovered will sock you in the gut. Annie's Story is an immersive read that will haunt you from beginning to end.
"It's hard to pin down a Peter Gllboy story. His novels are psychological thrillers and so nothing is straight forward—who done it, why, when, or where. Instead, the reader seems to float in a haze of the unknown, where something it seems is always within sight but not quite within reach."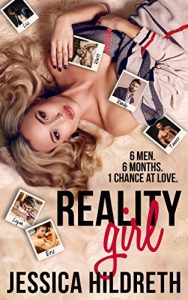 By Jessica Hildreth.
Recently out of college, broke, jobless, and without a boyfriend, Lou Whitson is recognized by a talent scout at a football game, and then offered the opportunity of a lifetime. To be the star of a reality television show. Along with it, $500,000 in prize money. There is a catch, but it isn't much. Especially considering her life's lack of love. Live with six different men, one a month, for six months. Then, pick one to marry for an additional $500,000. A Navy SEAL, a biker, a jock, a surfer, a business man, and a billionaire. Without hesitation, she agrees. This is her story. It's smoking hot, sexy, funny, and will take place at the pace of one book a month for six months. Each book has a satisfying ending (never a cliffhanger) that will leave you grinning for more.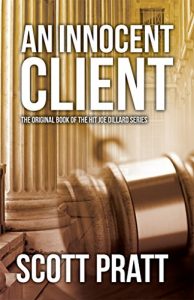 By Scott Pratt.
In this bestselling debut, criminal defense lawyer Joe Dillard has become jaded over the years as he's tried to balance his career against his conscience. Savvy but cynical, Dillard wants to quit doing criminal defense, but he can't resist the chance to represent someone who might actually be innocent. His drug-addicted sister has just been released from prison and his mother is succumbing to Alzheimer's, but Dillard's commitment to the case never wavers despite the personal troubles and professional demands that threaten to destroy him.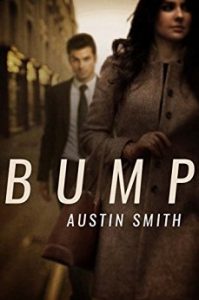 By Austin Smith.
The protagonist of Bump changes based on who is last touched, then changes again with that person's next physical contact. The point of view changes to reveal the lives of dozens of different characters within one novel. Several genres are included in Bump, and the tone of the novel will change constantly as the story takes on the lives of various characters. The characters face loss, love, death, and the challenges of youth. Bump cannot be classified as either a romance, horror, crime, thriller, action, or adventure specifically, as it contains many elements which vary based on each characters narrative. There are happy endings, and not so happy endings, and some that are bitter sweet.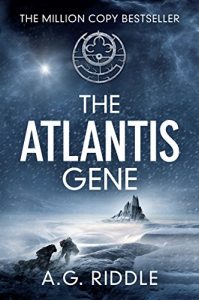 By A.G. Riddle.
THE ATLANTIS GENE is a thought-provoking technothriller about global genetic experiments, ancient conspiracies, and the mysteries of human evolution. Its complex characters and historical and scientific details will stay with you long after you finish. This fast-paced adventure is the first book in The Origin Mystery Series, the global bestselling trilogy that has sold over two million copies, been translated into 23 languages and published in over thirty countries, and is in development to be a major motion picture.